The Luxury Venues for Events in Singapore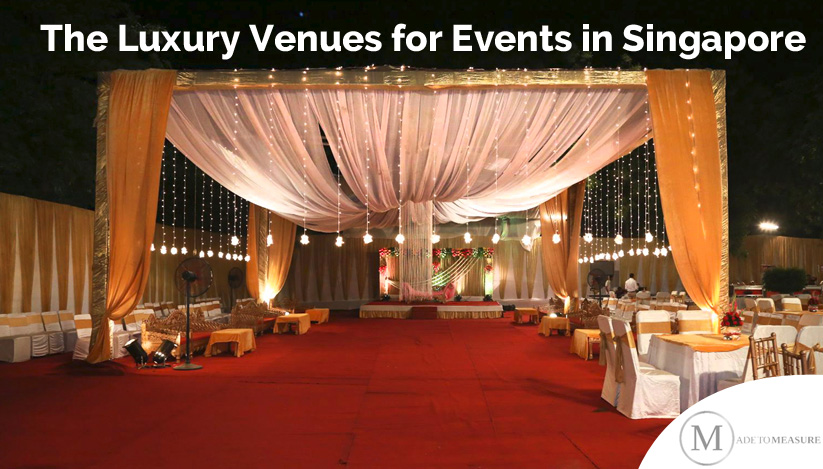 Singapore boasts a wide selection of unique venues that can embellish events of any type and format. Venues do add to the success of your event. Hosting a party on one of the best venues can make it a success. Be it a corporate event or a non corporate events Singapore, a perfect venue adds glitter to your event. Selecting the best event venue in Singapore for your events can certainly be a task. Don't worry,
Here are a few luxurious venue names in Singapore
Faber Peak Singapore: The name says all! If you wish to bring a wide smile on your employee's face, there is no better place than this. This unique-top-of-hill venue seduces you with the gorgeous view of Sentosa and harbor. A perfect place that can afford several private meetings with a public of almost 300, Faber Peak is the most darling place for MICE industry events. The place even offers excellent lighting and audio-video visuals technologies, in addition, to highly transformable spaces that carter to any thematic events.
B&W Estate: Imagine a meeting room in an excellent place that accommodates 120 guests for a private party. B&W Estate in Singapore is what turns you on. Access to the estate area, large swimming pool, and a lovely park are all included in the fee. The administration offers a variety of special event packages as well as catering support.
Apart from the above two, you certainly can choose other, but keep these things in mind before choosing any venues. Check if the following fits in your bill.
Capacity: Room capacity is THE need to be looked upon. The place may allure you, but if it doesn't accommodate your guest list, it is certainly a big NO. Also look upon for a maximum convenience and mobility.
Location: Also make sure the place you choose is convenient for traveling, has less distance, also keeping in mind it doesn't have huge traffic during the peak hours. If you are managing the transportation of your guests, there should hardly be any problem. If you are planning for a family get together or even a corporate party, a resort is always on the list. Just check in for the directions that shall take you there easily.
Services and amenities: Many times venue packages in Singapore are packed with diverse service facilities. Hence b careful while choosing one. If one of the packages, is too high, but it includes facilities like catering, etc., there is NO harm in going for it.
Layout: Build a layout event venue plan and then choose the location. Not the other way round. While choosing the venue, keep two things in mind: the traffic and event activities. The chosen place satisfies both, go for it.
So next time you plan your event in Singapore, you know now where to check out. Also, make sure you contact an Event Management Singapore, that shall do its task at the best. Check on to MTM Events, if you want the best of the best! They not only specialize in corporate and non-corporate events but are open to out-door events too. They are apt in handling this too.