5 Essential Statistics You Need To Know About Corporate Photography
September 10, 2018
|
by MTM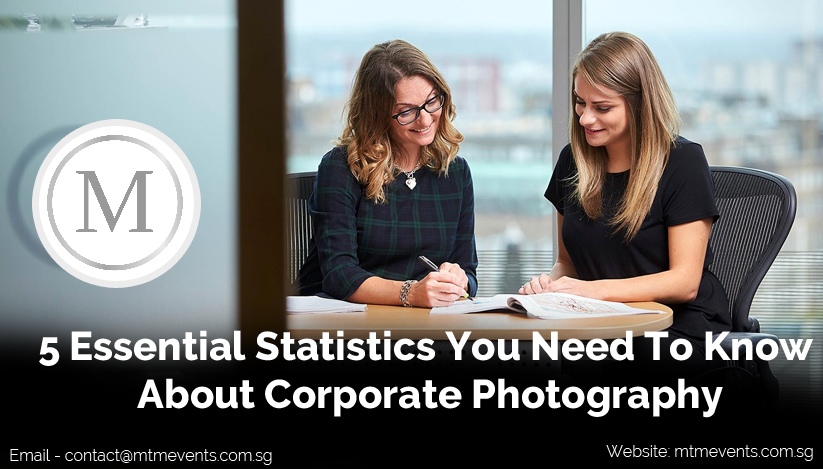 Memories are the ones that are left behind after the end of any story! And what better way to restore it than photography! Photography is an art, and there are a few things one has to keep in mind while giving it a click! Though the term may be the same, corporate event photography is much different from other event photography. Any professional Event planning Singapore definitely opt for corporate event planner. There are a few nuances to keep in mind while opting for corporate photography. Now, you may ask what the difference is.
Well, we tell you the difference.
Corporate photography is the dark horse of photography race. It never stands out in the front, unlike fashion or food photography. Both can appear on any social networking sites, but corporate photography is mostly preferred on corporate networking sites. Here's what it can be used for:
Conferences and events: Companies, be big or small these days are following the trends in photography. For the bigger, more important ones, they will often document the process and use the images in newsletters, on their website, or in follow-ups to attendees.
Conventions and trade shows: For trade shows or conventions, when held they give an opportunity to the corporate photographers. There is just a single corporate photographer to document the conventions and share the images among those present.
E-learning and training: These days many companies are giving e-learning or online training as it is trying it's best to make their employee training personalized also visually appealing. Using the company branded pictures, videos, add to this.
Marketing and branding material: When marketing is on the board, creativity can run here. Here, everything from images highlighting customer's expression to the images of office culture etc can be used here.
Corporate headshots: Such photography is used in those companies who use their employee's photos on their personal websites. Here a corporate photographer only can work.
Corporate photography is useful in many ways, limitations are your imagination. Corporate Events  Singapore like MTM Events these days also prefer corporate photography. Are you in?