How To Find A Effective Emcee In Singapore
September 24, 2019
|
by MTM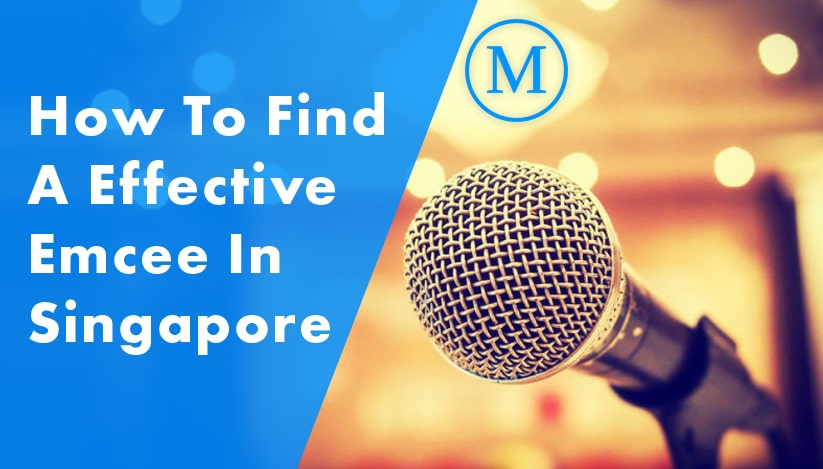 So now that you have a party/event to Emcee in Singapore, one crucial thing you must do in order to assure the entertainment of your crowd is by hiring an Emcee (Master of Ceremonies). But merely hiring a generic guy that you knew from high school days might end up in a disaster. If you want your event to be a surefire success, hiring a proper, ideal Emcee is imperative towards making that happen.
Your Ideal Emcee in Singapore should have the following characteristics about him/her:
That charismatic vibe about him: No matter what, the proper emcee will be able to get the crowd behind him at all times. These individuals need to be charismatic since maintaining an energetic vibe for hours during an event is a task that is easier said than done.

A charismatic emcee will effortlessly dazzle the crowd and make them look forward to the next routine that is to be presented. They can even introduce speakers, and announce drinks break in a manner that is enthusiastic.

Would do his research: An emcee dedicated towards his job would be willing to ask you a few questions himself regarding the event, even before you provide him the full details. There's a huge difference between hiring a stand-up artist and an emcee since making people laugh wouldn't be his sole responsibility.

The emcee worth your time will conduct thorough research based on your requirements and will come up with a list of suitable venues, props, speakers/artists to embellish the atmosphere of your show.
He is able to think on his feet: An emcee should always expect the unexpected. In the event of a mistake either on his or someone else's part, the emcee should, under no circumstances, crumble under the pressure. Humans by design make mistakes, so it's okay if nobody laughed at your joke. But what's not ideal is if the emcee follows that up with strings of apologies and gaffs. A perfect emcee isn' the one who is fool-proof, but rather someone who can recover seamlessly should there be a blunder on stage, from anyone.
Immaculate Public speaking and communication skills: This entry comes as a no-brainer. If your emcee is fluent in multiple languages, that's always a bonus. However, at the very least, your emcee should be well-versed in the local language as well as boast good public speaking pedigree. Public speaking isn't merely about being rapid-paced at what you say, but rather being confident, clear, entertaining and relatable to your audience.
Has a proven track record: This is where we at MTMEvents have you covered. As the leading event planner in Singapore, we provide you with an Emcee who has the expertise of handling events of any scale with the utmost professionalism. Our track record is unmatched, and our Emcees' have a vast experience of conducting multiple types of events, surpassing the expectations for all of them throughout the years. We offer the complete spectrum of event management and party planning solutions, and we do so with highly competitive pricing.
CORPORATE EXHIBITIONS,
CONFERENCES,
ROADSHOWS,
TEAM BUILDING
GALA DINNERS,
AWARDS CELEBRATIONS
PRODUCT LAUNCHES
THEME DINNER FUNCTIONS
LIVE CONCERTS
PRIVATE FUNCTIONS/PARTIES
WEDDINGS
And so much more…