Common Misconceptions about GDPR in Event Planning company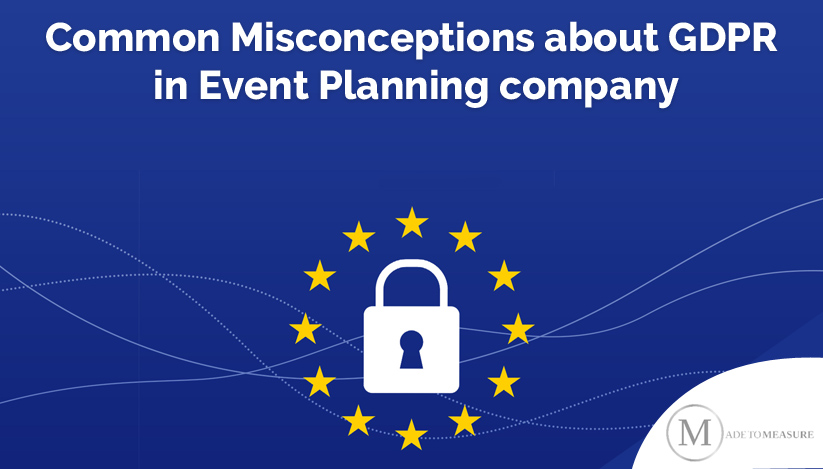 GDPR literally took the whole business world by storm when it was announced in 2016, it also included Event Management Singapore. This gave birth to many misconceptions too. As the rumor mills are spinning fast, let's clear the dust of misconceptions from the minds.
The event is such a genre, where conferences and meetings have to be organized well in advance. If registration or any other aspect of the event has anything to do with EU citizens, its compulsory to meet the specific principles of GDPR, much before the official date of enforcement. That means, if a Singapore based event company, organised an event to be held in September 2016, and few of the invitees are EU citizens, the organisers should compulsorily follow the consents and other GDPR regulations from the very first day, even if the registrations be open in March 2018. If not, you can be charged with a fine under non-compliance. It's also important to develop the mechanisms of GDPR compliance in advance.
Today, we talk about the misconceptions about GDPR in Event planning company.
GDPR doesn't imply small companies: It certainly does. The level of the company doesn't matter. GDPR implies on all companies that have EU clients. So, be aware, if you don't follow the regulations, you are much likely to come under the scanner.
GDPR is not for companies hosting internal meetings: From big conferences to trade shows and any kind of meeting has to follow GDPR that involves EU citizens.
Any information regarding EU citizens can be erased, if asked: Generally relying on personal information, but the information regarding transactions etc, can't be deleted for audit and tax purposes.
With excellent data security, GDPR shall give us a warning, shall not charge: That's certainly a myth. One may check with their tech providers, IT department and legal team. Also don't take fine too lightly, as it cost 4% of your annual global turnover.
Keep one thing in mind, you may be a conglomerate or an armature Event Planner Singapore, GDPR certainly implies on you. Event planning companies must take steps towards implementation of GDPR, if not done. Isn't it better to be safe, than sorry?