6 Ways to Rock your Next Dinner and Dance Event
December 12, 2019
|
by MTM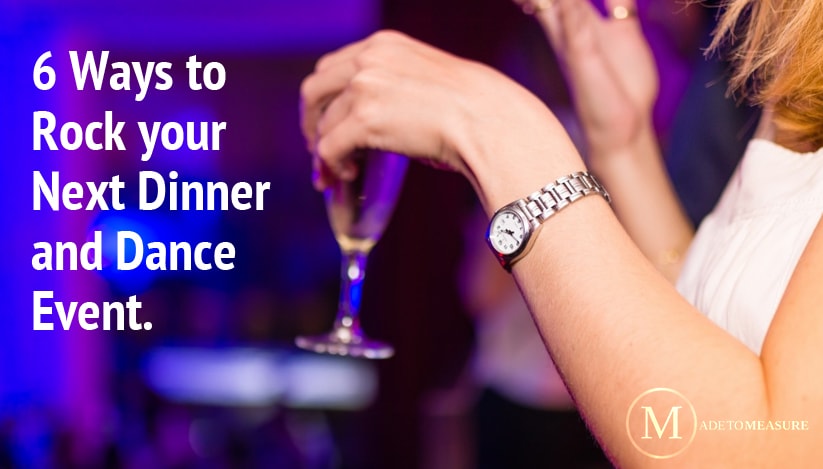 If you are about to host a dinner and dance event for your friends, then a few key points must be taken into account before you make the first move. With that said, here are a few ways (six to be exact) to rock your next party of dinner and dance Singapore
1. Proper planning: Planning well in advance would go a long way towards ensuring you have all the bases covered on the day of the party. Organize the guest list in alphabetical order, and then send invitations accordingly.
Necessary talks must be held with all the vendors/suppliers so that no requirements are left untouched. You must also choose cuisines that don't cause an upset tummy when dancing afterward. Communicating with guests regarding dietary needs for possible allergies is smart.
2. Your ideal venue: Your venue should straight away reflect a rocking vibe for guests to go "wow" as soon as they enter. The ideal venue should hold at least 20% more guests numbers than you expect. The party place should also not be so far away that a number of guests end up not showing.
An ideal venue will offer numerous table plans, a professional staff, no hidden costs, and space for negotiation. An exciting venue is the first impression to the guests.
3. Choose a unique theme: A theme-based party is enchanting but equally difficult to pull off. It's difficult to have all the guests adhere to the premise, and even when they do, you might end up with about 92% audience dressed as Pikachu in a pokemon based theme.
The theme should, therefore, be unique, and must leave room for creativity and diversity. With that said, here are a few top-of-the mill kind of theme ideas for a rocking dance event-
Vintage Hollywood (or even POTC, Harry Potter based theme)
Carribean night
Medieval times
Masquerade
Wild Wild West
4. A stunning DJ: DJ is the blood-line of such an event. A charisma-vacuum sort of personality will suck the vibe right out of the place. A professional DJ will engage the audience, know when to shift gears through the music, read the mood and then offer the right tonic for the mood.
A DJ is more than just some random person who'll play some songs. The right person for the job would be a party animal himself/herself. Flashy lights, neon tubes, laser-shooting beams, etc. go very well during a rocking DJ routine.
5. Entertainment & drinks: While your guests are having dinner, you can introduce some form of entertainment to keep the rhythm going. Some sort of solo music act or a taste of the local community through a dance act will keep your guests engaged.
Drinks that you provide majorly decide how much of a success the event ends up being. Because people would want to dance afterward, cash bars instead of an open bar is a good choice. Mocktails should also replace hard liquor.
6. At the finale: In the end, some of your guests might be winded and hence might not be in a condition to drive. You must be ready with a plan.
Now, can you offer them a carpooling option? Can you instead book a few hotel rooms in advance? Should you hire a bus to drop everyone off safely? All the preparations must be made well in advance. Not having anything planned for the last bit can damage all the goodwill your party was able to build.
Conclusion: MTM Events is the most reputed Event Company in Singapore, and we have been working for a number of years towards making every event we undertake a massive success. Our track record is unmatched and coupled with competitive pricing. So for every party query that you may have, we have the perfect solution for you. Our full range of Event services include:
CORPORATE EXHIBITIONS,
CONFERENCES,
ROADSHOWS,
TEAM BUILDING
GALA DINNERS,
AWARDS CELEBRATIONS
PRODUCT LAUNCHES
THEME DINNER FUNCTIONS
LIVE CONCERTS
PRIVATE FUNCTIONS/PARTIES
WEDDINGS
And so much more…